iPhone and iPod Cases
If you're looking for a unique case for your iPhone, why not try one of my designs?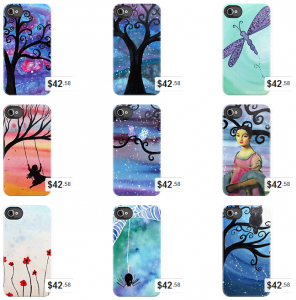 I have iPhone cases made up featuring my designs through RedBubble.  I have one on my phone and can vouch for their quality (I even dropped my phone on the road once and it was OK!).
You can check out my designs here.
Tweet This Post