An early Australia Day…
My latest painting: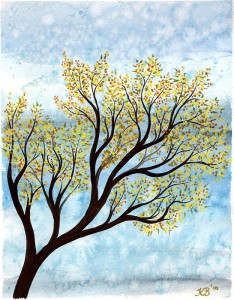 For my international readers, the wattle is Australia's national floral emblem.
I have always loved wattle – I used to collect bunches of it when I was a kid even though it made my hayfever worse than pretty much any other flower.  I didn't care, because it's so pretty!
This original watercolour measures 7″ x 9″, and is available for purchase.  Contact me if you're interested 🙂
Tweet This Post