Illustration Friday – Linked
This week's topic over at Illustration Friday is "linked".  Here's what I came up with: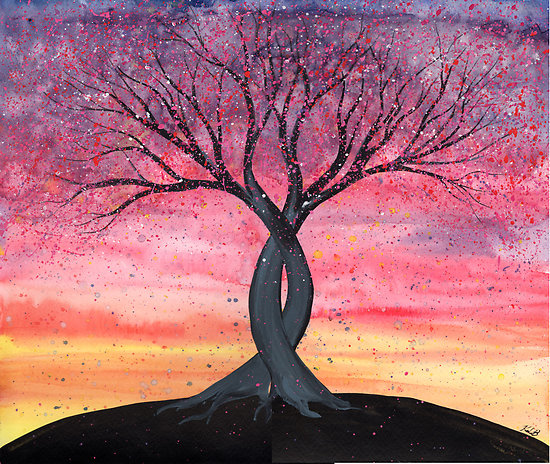 It's titled Entwined.
I really enjoyed creating this one, and I'm happy with how it's turned out… but painting the way I do can be quite messy: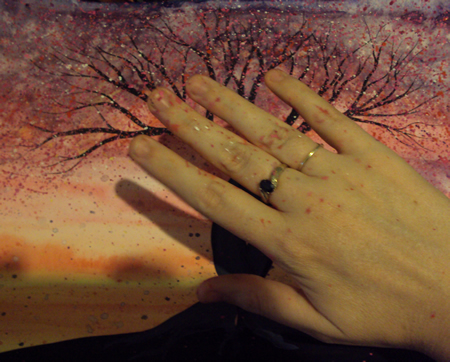 I'm so glad watercolours wash off easily!
Tweet This Post
Tags: illustration friday, magenta, painting, paper, sunset, trees, watercolor, watercolour