Illustration Friday – Atmosphere
Here's my submission for this week's Illustration Friday topic, 'Atmosphere'.  For once I've taken the topic very literally, and I've painted a picture of the Earth's atmosphere: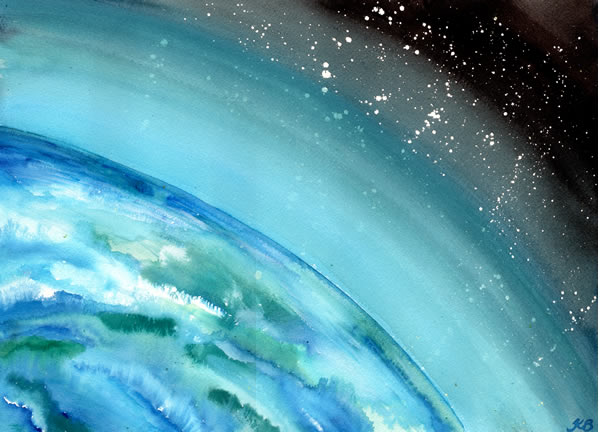 The weekend just past was super-busy for me.  I had a stall at The Handmade Expo, which was great fun as always.  We had a great turn out this month with people out and about voting.  A big thank you to all those who stopped by my little stall!  After the Expo we visited family and then the next day attended a birthday party.
With a weekend like that, I was very pleased to be able to get a few evenings to myself to get some painting done!  Of course, sleep is overrated 🙂
Tweet This Post
Tags: artist, atmosphere, brisbane, ipswich, painting, science, space