I was a bit slack over the holiday season, and wasn't posting my Friday favourites – so this is the first edition for the new year!
This week's picks are inspired by the colours in my latest painting, "Jacaranda Avenue":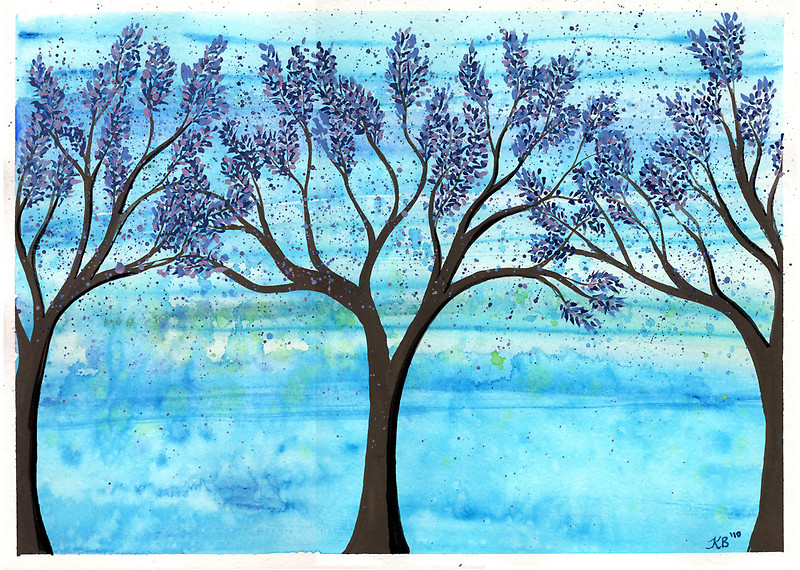 First up is this divine Bamboo Satin wrap scarf, handpainted by Rainbow Revolution.  The colours are just so pretty, and it looks so soft!  Better still, Rainbow Revolution is based on the NSW central coast – so it's an Aussie product.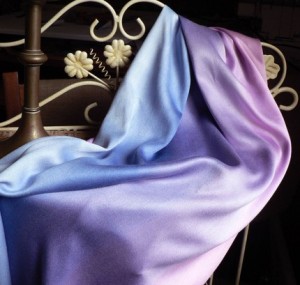 Another wonderful Aussie product is this beautiful soap called "Snow Queen" by Inner Earth Soaps.
I just got some beautiful soaps from Inner Earth Soaps in the mail today (and of course I had to open one right away and wash my hands just for the hell of it!) so I can personally vouch for how beautiful they are.  The lather I got from the soap I tried was thick and creamy.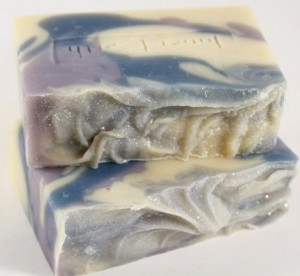 My next favourite thing for this week is this beautiful pair of Victorian Filigree Teardrop earrings from Adorn You.  The blue stone is just gorgeous – they would be beautiful with an evening dress but I think they'd be a great addition to dress up a casual outfit like jeans & a shirt 🙂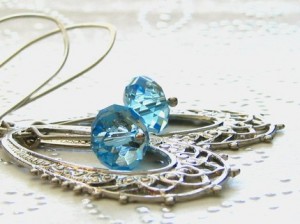 Last, but definitely not least, I've chosen this pair of pretty Grape Dangle Earrings by Sew Amore.  I chose these earrings not just because they're pretty (I think the colours go together so nicely!), but also for another reason.  You'll notice the listing price on Etsy for these earrings is only $0.20.  You read it right, I haven't made a typo!  The reason?  These are "Pay it Forward" earrings.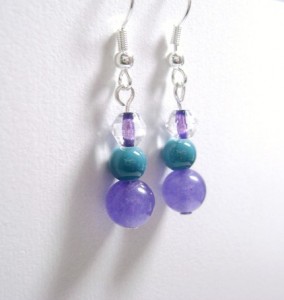 As described by Sew Amore:
"Do your part in making the world a better place by doing a random act of kindness and receive a pair of earrings for only the price of shipping and the listing fee!"
So basically, the idea is to buy the earrings, and then pay it forward by doing something nice for someone else.  With all that's going on in the world right now it shouldn't be difficult to think of a random act of kindness!  What better way to start the new year?
I hope you've enjoyed this week's Friday Favourites!  Don't forget to stop by the stores and see all the other lovely products these sellers have.  Also, my facebook fan special of a keepsake box and pendant for $50 is ending on Sunday, so get in soon if you're interested!