As tomorrow is Valentine's day, I'm doing a heart themed Saturday Selections.
My first item, found via Handmadespark.com, is this pretty Padparadscha Top Drilled Bracelet by Carrie Rachel Designs.  I love the way the pink beads look like little hearts – so pretty!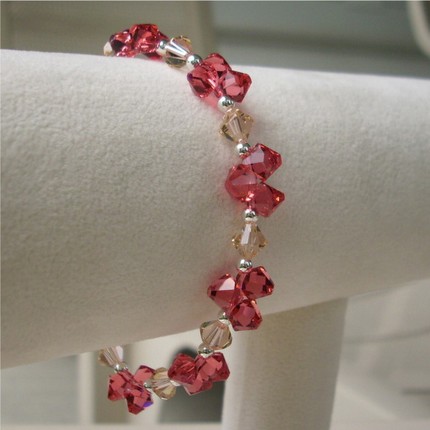 One of my favourite pastimes when I'm not painting is reading – I have been known to spend all day reading when a book is really good.  I do have an unfortunate habit of losing my bookmarks though.  I just love this Beaded Bookmark with red hearts by jskipcreations – I think if I had a bookmark like this I would make sure it didn't get lost!  A great Valentine's Day gift if your sweetheart is a bookworm like me.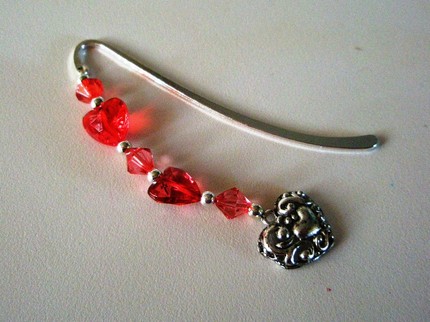 I've mentioned Inner Earth Soaps on this blog before – I love to recommend them because I've used them myself, and know how beautiful they are first hand.  They come up in a silky, creamy lather, and actually make the whole bathroom smell nice!  These My Sweet Heart soaps would make an unique and beautiful Valentine.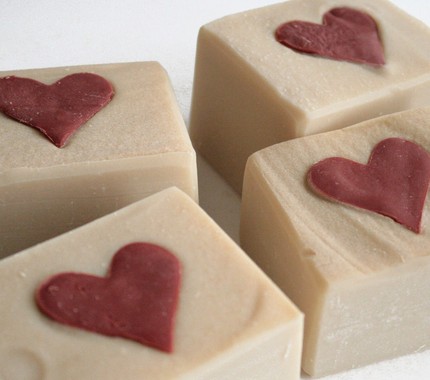 Finally, these gorgeous Amber Heart earrings made by Fantasy Jewels are a gift that gives twice!  They are listed on Etsy at Hearts for Haiti – where all proceeds are being donated to Doctors Without Borders.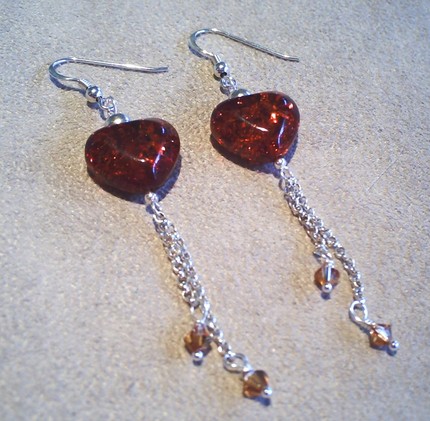 Have a happy Valentine's Day, everyone!