Well, sort of.  You may remember I donated one of my paintings, a watercolour entitled "Reach" to the Young Variety Heart Art Show.  While I wasn't able to attend on the night, I was pleased to be able to support the charity with my donation.
Yesterday, a friend of mine mentioned she had seen a painting that looked very much like one of mine in the free newspaper given out on trains, MX.  She gave me a copy, and Lo and Behold, it was my painting: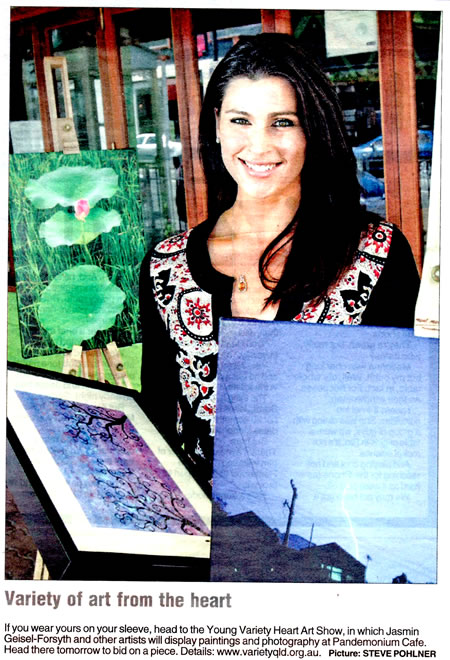 I'm not mentioned by name, but that is definitely my painting "Reach".  Even though it's only a free newspaper, I was thrilled to see my painting there!  I'm also really happy that my style is distinctive enough for someone to be able to tell it's one of my paintings even though my name isn't on it.