This week's topic over at Illustration Friday is "Proverb".
I slacked off last week and didn't post anything for the "dessert" topic, but I've definitely made up for it this week! (Actually I did create something for the dessert theme but wasn't happy with it so didn't post it.)
I went a little nuts with this theme, and created not one but 5 paintings!  I'm thinking of doing a few more and making a calendar of proverb paintings.  What do you think?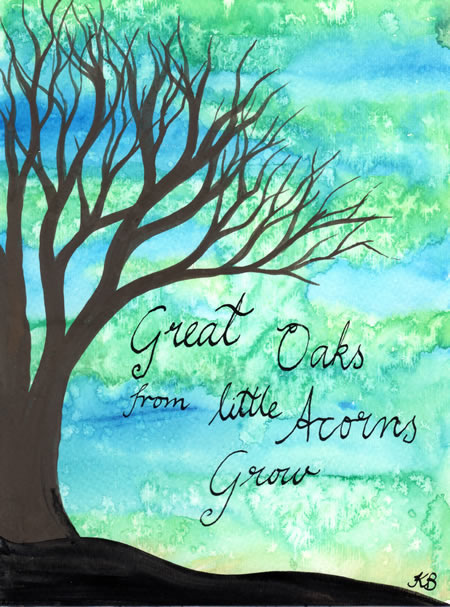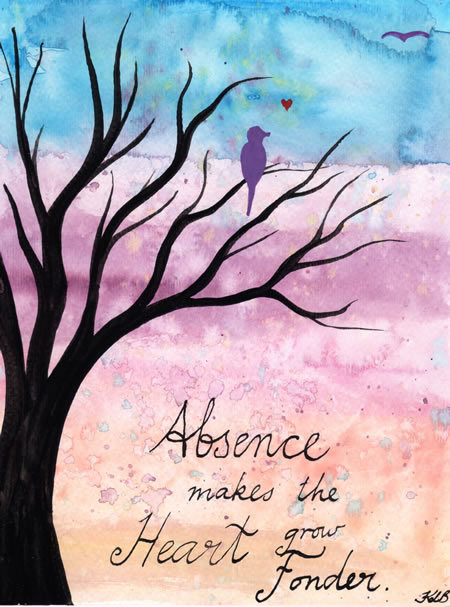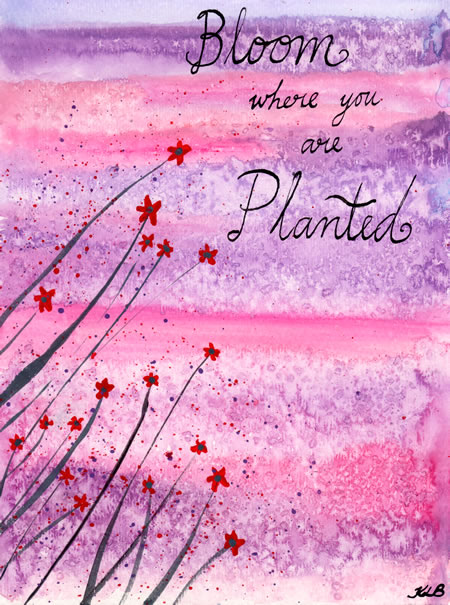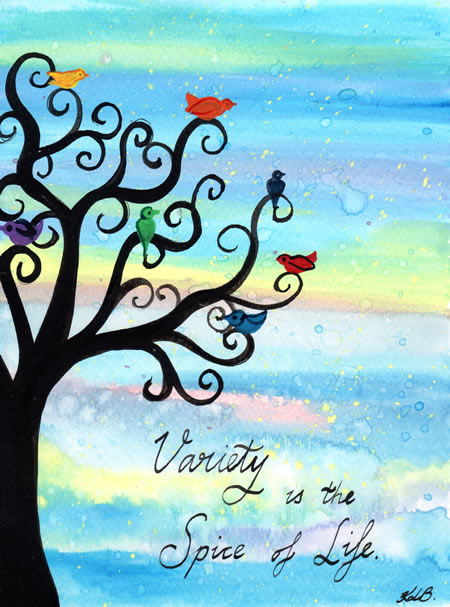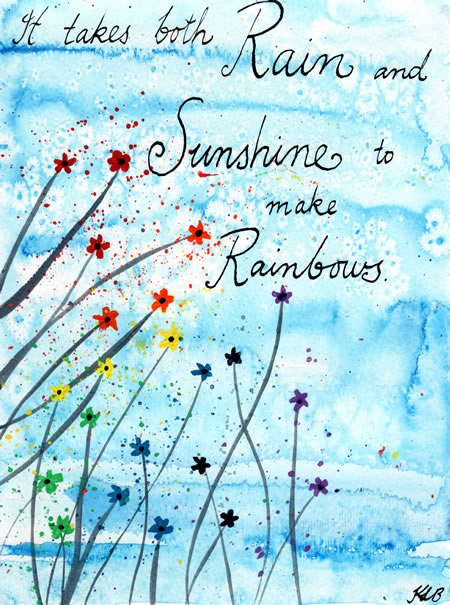 I hand-wrote the proverbs onto the paintings after the paint had dried, using black ink and a calligraphy pen – one of the old fashioned ones that you dip in the ink.  I was very relieved not to have any major ink-blot mishaps on the paintings (although I got lots of ink on my fingers)!