I just love participating in DUST swaps!  I was very slack with my partner this month though, just like I have been with this blog and with lots of other things – I've been so busy lately!  I didn't forget her though, and I hope the set of wearable art jewellery I sent her made up for the slight lateness.
My swap partner was Carol from Neca's Nic Nacs, and she definitely looked after me!  She sent a lovely set of note cards, some Christmas ornaments, and my favourite, a gorgeous knitted hat.  I'm going to have to wait a while before I can wear it though – we're moving into the warm, humid, summery weather here in Queensland.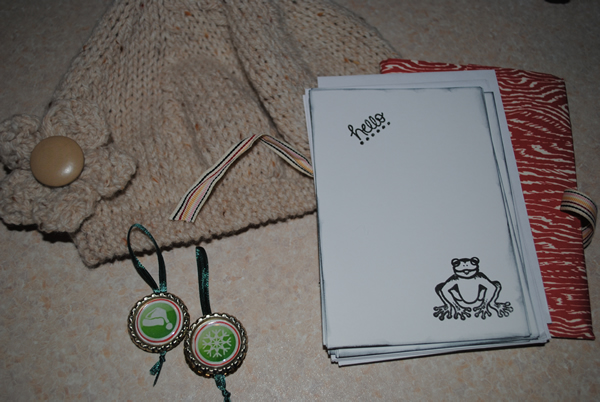 Many thanks to Carol for being so patient with me!  Please check out her shop, as she has some lovely goodies there!