This week's prompt on Inspire Me Thursday is "Spain".  Having never had the opportunity to visit Spain, this was a tricky one for me – I was forced to resort to Google.
I typed "Spain scenery" into Google, and this is the first image that I really loved: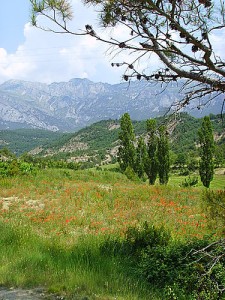 This photograph was taken by Graham Pritchard.  You can see some of his other photographs here.
I used this photograph as inspiration to paint a watercolour of this beautiful scenery.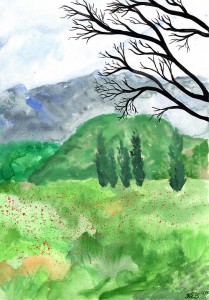 As you can see, the painting is not exactly the same as the photograph – I used the photo as a jumping-off point, and let the painting develop in whatever directions felt right to me.