I mentioned in an earlier post that I am addicted to Etsy – not just selling my artwork there, but buying things.  I've decided to do a new weekly feature on my blog called "Friday Favourites", where I list some of the items I have in my favourites list on etsy.
So, here is my first week's selections!  Please check out the other items these sellers have to offer as well, and remember to support handmade!
First up is this beautiful butterfly tray from Island Girl Pottery.  It's so pretty it's almost a shame to cover it up with food!
These earrings from Stone Street Studio are called "Bittersweet", but I think they're just sweet!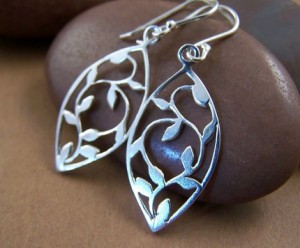 More jewellery (lots of my Etsy favourites are jewellery – you can never have too much jewellery!) – I just love this Aqua Briolette necklace from The Zen Muse – although I must confess that I have no idea what Briolette means!  I think the colours is just gorgeous.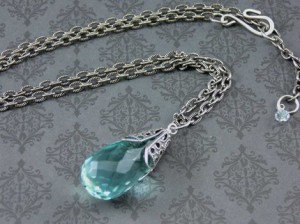 I love the combination of Science and Art, so when I saw these Jupiter earrings from Desert Artisan I fell in love with them!  (I shouldn't really be advertising them here because I am totally buying them as soon as I have some spare cash!).  I've purchased from Desert Artisan before and the earrings and pendant I purchased were even prettier in real life than in the photo.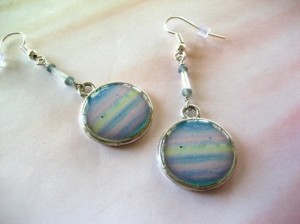 I hope you enjoyed my very first Friday Favourites!  (Yes, it's not quite Friday yet but I won't be able to get to a computer tomorrow and I didn't want to wait until next week!)
Don't forget to stop by these sellers stores to see the other lovely items they have for sale – and buy handmade this Christmas!