I was very grateful yesterday when the overcast sky managed to hold back the rain for The Handmade Expo.
It was a quiet market for me this month, but I really enjoyed meeting the new people who came along to have a look at my little stall, and of course enjoyed seeing my regular visitors.  Many thanks to all of you who stopped by and said hello!
I won't be at the next Handmade Expo in October, but I'll be there in November and December – perfect timing for those wanting to grab some Christmas presents!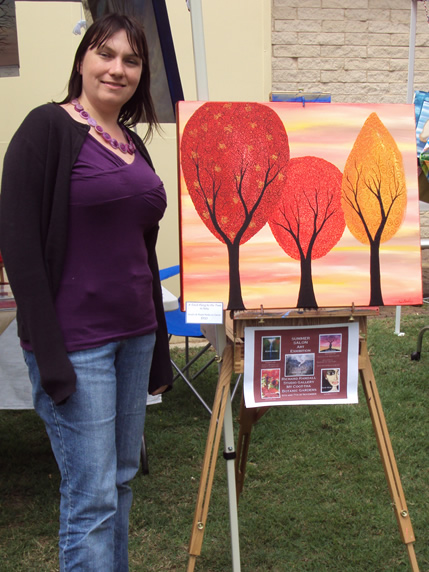 I'm now enjoying a break from my day job (school holidays!) so I intend to get lots of painting done!  I'm working on a couple of commissioned paintings, so I'll keep you up to date with the progress of them.
P.S. I'm wearing my brand new Kellie Christie necklace in this pic – I can never resist going and spending my profits at other people's stalls when I'm at The Handmade Expo (even on days like yesterday when the profits are non-existent)!