Moons of Jupiter: Redux
I just got an email from a customer I created some commissioned artwork for.  He contacted me a couple of months ago about a set of 4 paintings I'd done, titled "Moons of Jupiter", which I had already sold.  I suggested I could paint something similar for him.  I was quite happy with how they turned out, and today he emailed me a picture of how they look framed together on the wall: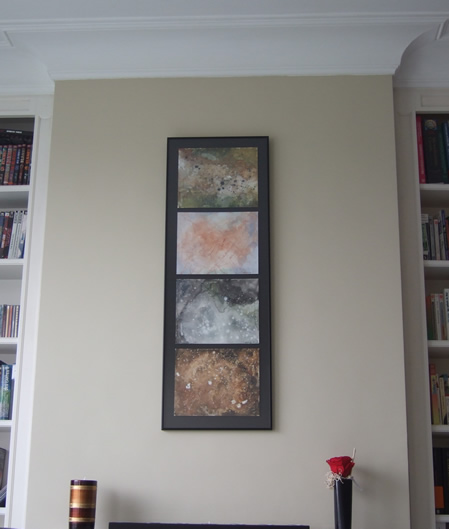 If your favourite painting is one that is already sold, let me know and I'll paint something similar, just for you!
Tweet This Post