Well, it's been a hectic week, but I've finally gotten around to putting up something for this week's Inspire Me Thursday.  I was lucky this week in that the topic fitted in well with something I had to do anyway – make labels for the wearable art pendants I was finishing for a custom order.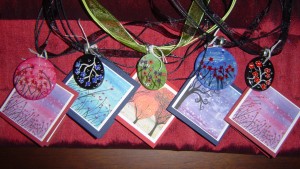 These labels are made with prints of my watercolour artworks.  They feature the name of the pendant (each pendant is titled and signed on the back) and state that the pendant is handpainted (makes a nice touch when giving the pendants as a gift).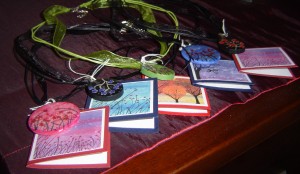 I hope the recipient likes them!
In other news, I am thrilled that my Silver White Winter painting was chosen for Timothy Adam Designs' Etsy Top 10! Check it out – the other items in the Top 10 are well worth looking at as well.