It's been a hectic week with school starting again.  That's my excuse, anyway.  Not sure what my excuse was last week.
When I came up with the idea of listing my favourite Etsy items once a week on my blog (an idea I'm sure I stole from someone), I chose Friday because I liked the alliterative quality of the title "Friday Favourites".  I didn't really think about how busy Fridays are for me!  It's a shame that Saturday Favourites doesn't have the same ring to it.
Anyway, rather than doing what I did last week and just completely forgetting about it, this week I'm thinking it's better late than never.
And since I struggled through the first week of school this week (it was very hot in our classrooms!), I'm doing a back to school theme for this week's Saturday Favourites.
This first item is a button I've featured before in a treasury, because I think it's just awesome 🙂  Made by beanforest, this 'Teachers Are Hot' button has a double meaning this week – it was 36 degrees celcius in my classroom for the last few days so the teachers (and the students) were literally hot.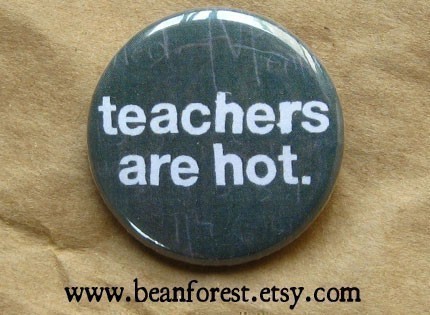 Isn't this Robot Children's Tote Bag cute!  Who doesn't love robots?  This would make an awesome library bag.  All students at the school I work at are required to have a library bag if they want to borrow books – so why not have one as cool as this?  It's from Tiges and Weince, where you'll find lots of other cool stuff for kids.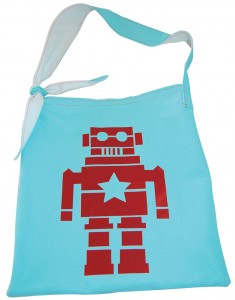 All children need a pencilcase for school.  This Woodland Animals Pencilcase is so cute!  It's handmade so you know it's going to be better quality than a lot of other pencilcases (then the children will stop coming to me with broken zips to fix!).  I just love it because I think the picture on the front is super-cute.   It's made by Pocket Carnival, where you can also find prints and originals of artwork like you can see on this pencilcase.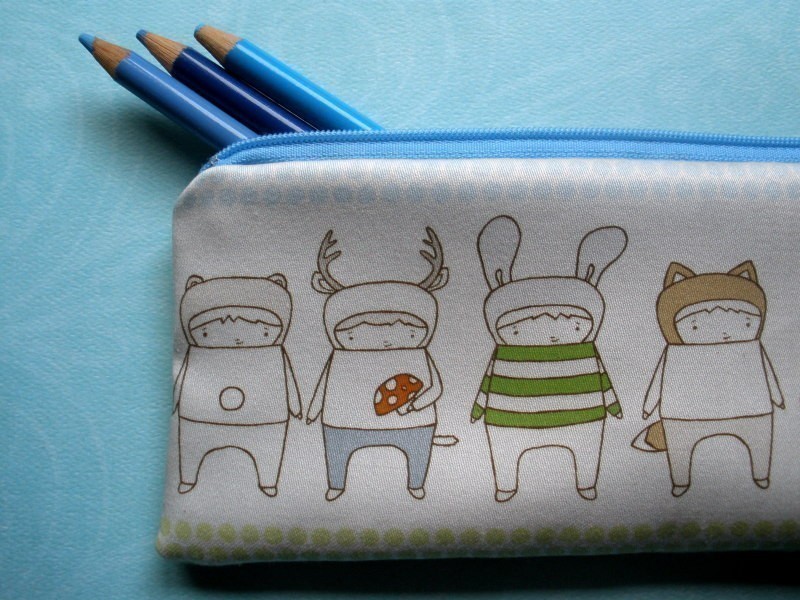 Of course, once you have a cool pencilcase, you need some cool pencils to go in it!  I just LOVE this idea of personalised greeting pencils by Right Brainy.  You can choose the paper and the message.  Would make a great gift to suck up to the teacher on the first day (hint hint!) but would also be lovely for your children – they will never have to worry about losing their pencils when they are so unique.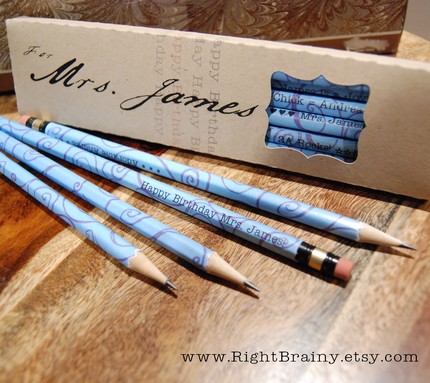 One last thing…
With Valentines Day coming up soon (are you reading this Matt?), I created an Etsy treasury featuring romantic artworks.  Art makes a lovely Valentine's gift!  Check it out: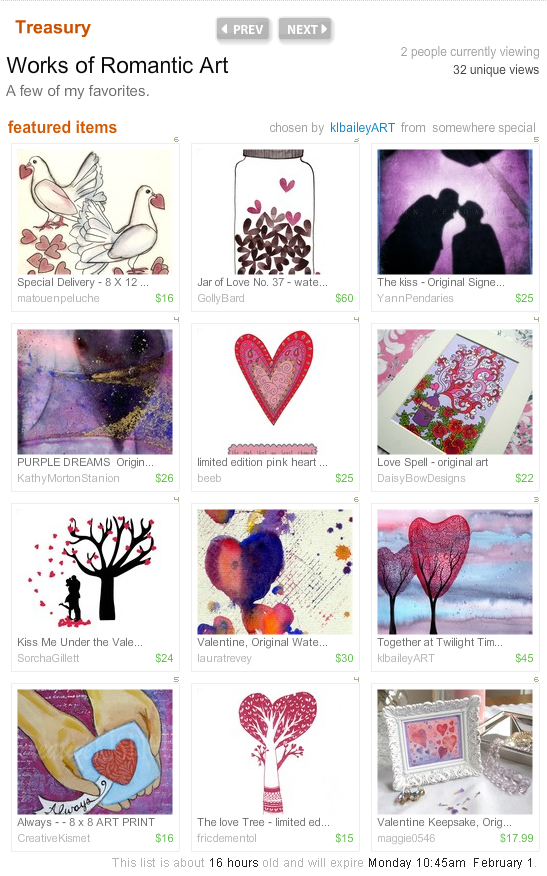 Have a great weekend!