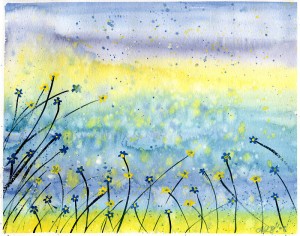 I've always been a summer kind of girl.  I love the feeling in the air as things start to get warmer.  I love that I can wear lots of different clothes and not have to cover them all up with a jacket.  I love being able to do things like go swimming.
Of course there's a few things I don't love about summer – the temperature my classroom reaches on a really hot day.  The nights spent awake because it's too hot to sleep.  But over all, I'm a summer girl and it's with a twinge of sadness I say goodbye to our Australian summer for another year.
So this Saturday Selections is featuring my favourite summer products from fellow Aussie Etsyians!
Now I know a scarf is not the first thing you think of when you think of summer – but this one by Rainbow Revolution is so lightweight and floaty, it would be perfect for draping around your shoulders on a sunny day by the pool.  When the weather turns cooler, you could wear it as a scarf and add a little summer sun to a winter day!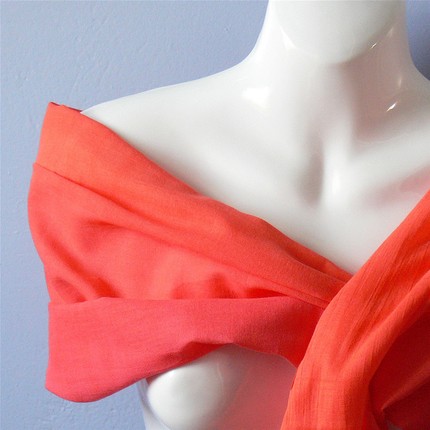 What better to pair such a bright and beautiful scarf with than these gorgeous "Summer Sun" earrings by Pardalote?  The beautiful silver, burnt orange and amber hues will chase away the clouds on the coldest of winter days.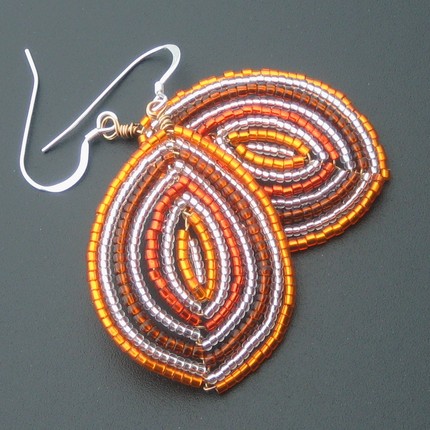 This gorgeous necklace by beadsme is called "The Sunshine Coast", and I could certainly see myself wearing it at the coast.  The silver swirls remind me of the water and the stones are like the warm sun in the morning.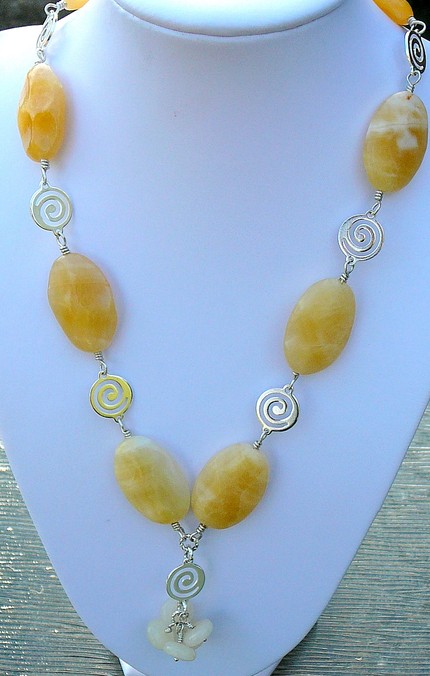 I hope you've enjoyed my tribute to the last days of summer!
This afternoon I'm off to do a talk for the Springfield Lakes Art group so I hope to have a blog post up about that very soon.