It's been a great weekend for me art-wise!
Yesterday I presented a talk and tutorial to the lovely ladies of the Springfield Lakes Art Group.  I demonstrated some of my watercolour techniques to them, and talked a little about my keepsake boxes and promoting art with Etsy.  I was really nervous but had a great time.
This is the painting I did as part of my demonstration: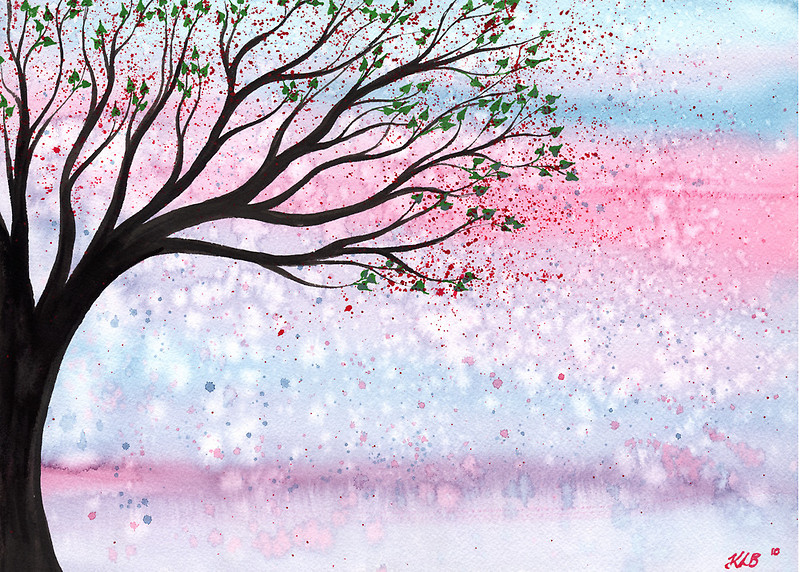 Today I  finished and delivered the commissioned piece I was working on for a dear friend of mine.  It was very satisfying to see it finally hanging on the wall: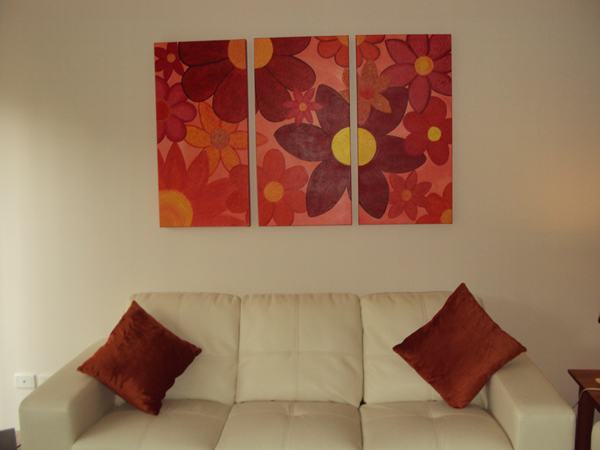 As one door closes, another opens they say – well, as I completed this commission, I received a new one – a customer wants a personalised painting similar to a painting I sold titled "When it is Dark Enough".  I look forward to the challenge of creating a piece she'll enjoy!
I finished two other watercolours this weekend too, titled Poppy Field and Winter's End.  I also started work on two acrylic paintings which I hope to include in the upcoming Abundance exhibition.
I got a print done of my Sunset Storm painting for a customer in the US, and at the same time did some 4″ x 6″ prints of various paintings to make into cards.  I also put in an order for some new business cards from Moo.
As you can see, I got a LOT done this weekend – I didn't get any housework at all done besides cooking dinner tonight, so I owe it all to my wonderful husband that I got so much arty stuff done 🙂