I must be on the up-swing of my creative funk, because I've finished my first two paintings in months today.
This one is on hold for someone: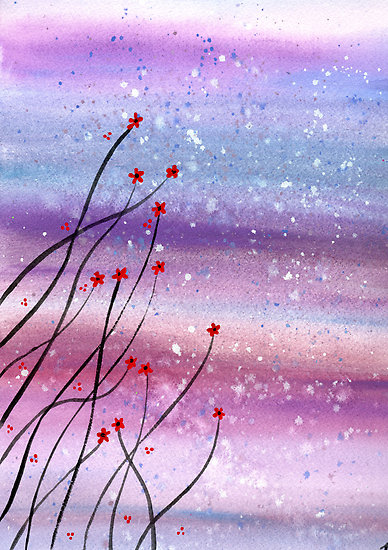 It must have been the cold weather making me dream of spring for this painting (although I don't want spring to arrive *just* yet – we need some snow down at Perisher for my ski trip!).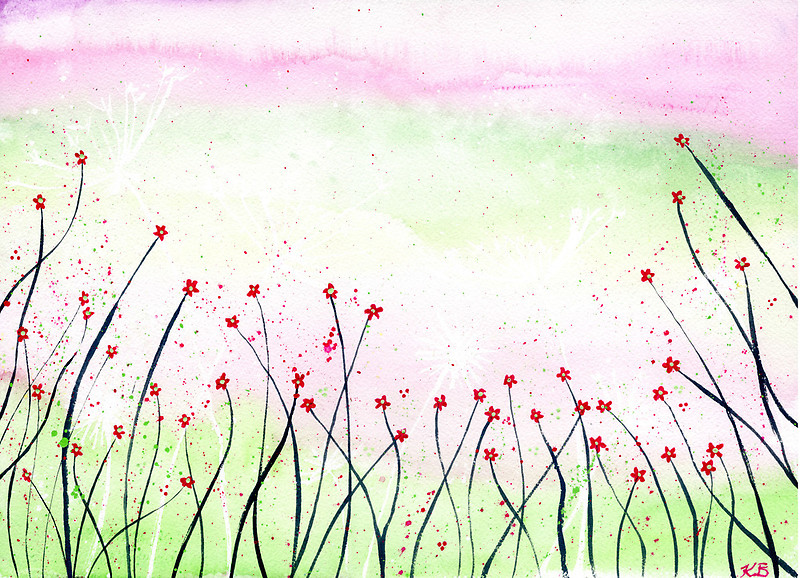 I have plans to get a few more things done this holidays too – I'm painting something to donate to a charity scrapbooking day I'm attending next month, and I have some new ideas tucked away featuring owls, moons and swirly trees!  I'd also like to get started on a new large canvas, but we'll see how we go with that one.
Tell me, what's your favourite season?  I'm really a summer girl but I tend to paint a lot of spring scenes.