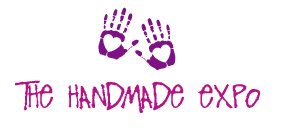 Today I spent the day at the Handmade Expo market at the Ipswich Turf club.  I had a lovely time!  It was so great to see some familiar faces and some new ones.  I was thrilled to be able to meet some of my online fans in real life, and I got to talk to lots of people.  It's really helped to get the creative juices flowing again and I can't wait to try out some new ideas this week.  Many thanks to those who came to visit me!  I hope to see you again at the next market on Saturday the 17th of July.
Of course going to the Handmade expo does have its down side – and I'm not talking about the early start (although that isn't my favourite bit).  First of all, I have a tendency to spend my profits before I make them.  There are so many beautiful things around, it's hard to resist!  Secondly, The Handmade Expo is likely to help me to become the size of a house.  Today I bought a bottle of Verdelho from Welgan Estate wines, a bottle of delicious Caramelised Fig Balsamic from Robinvale Estate, and gorged myself on fudge, cupcakes (OMG they were amazing) and woodfired pizza.
I can't wait for the next one!