This week's topic over at Illustration Friday is Satellite.
I've combined this idea with a request I had for some owl paintings, and come up with this: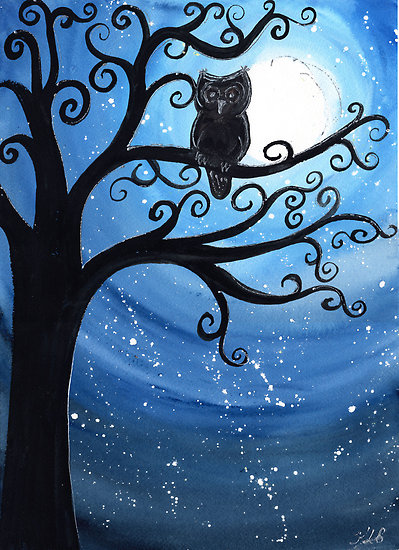 The satellite is of course our moon, and the sage is my wise old owl.
I'm going to have a few more tries at some owl paintings, so stay tuned!