It's fitting that the topic over at Illustration Friday this week is "Resolutions", because one of my goals for this new year is to participate in prompts like this as often as possible.
To illustrate this topic, I've chosen to do a 'zentangle'. I found out about zentangling a while back through DUST (my fellow Aussie Etsy sellers), and have wanted to try it ever since. Especially since I realised I'd been doing this kind of artwork years before it was ever given a name – for example this artwork was completed when I was at uni, more years ago than I'd like to admit.
This fits in to the "resolutions" theme because it's the first painting I've done in a long time that's for me – and it was one of my goals for 2011 to have a go at some of the ideas that have been rattling around in my brain for the past few months.
I've called in 'tangled':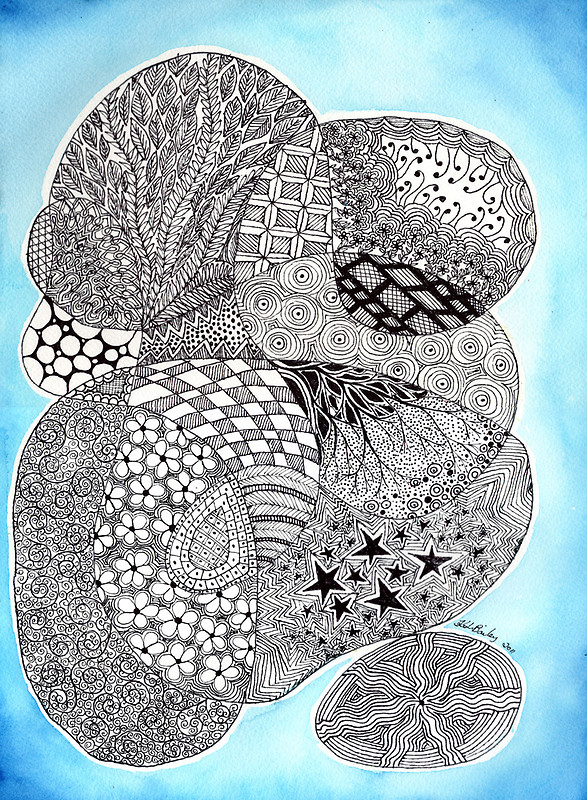 My plan was to add colour to this when it was finished, but after painting the background blue I decided I liked it the way it was with the patterns black and white. I'm still interested in trying one with colour though. What do you think?