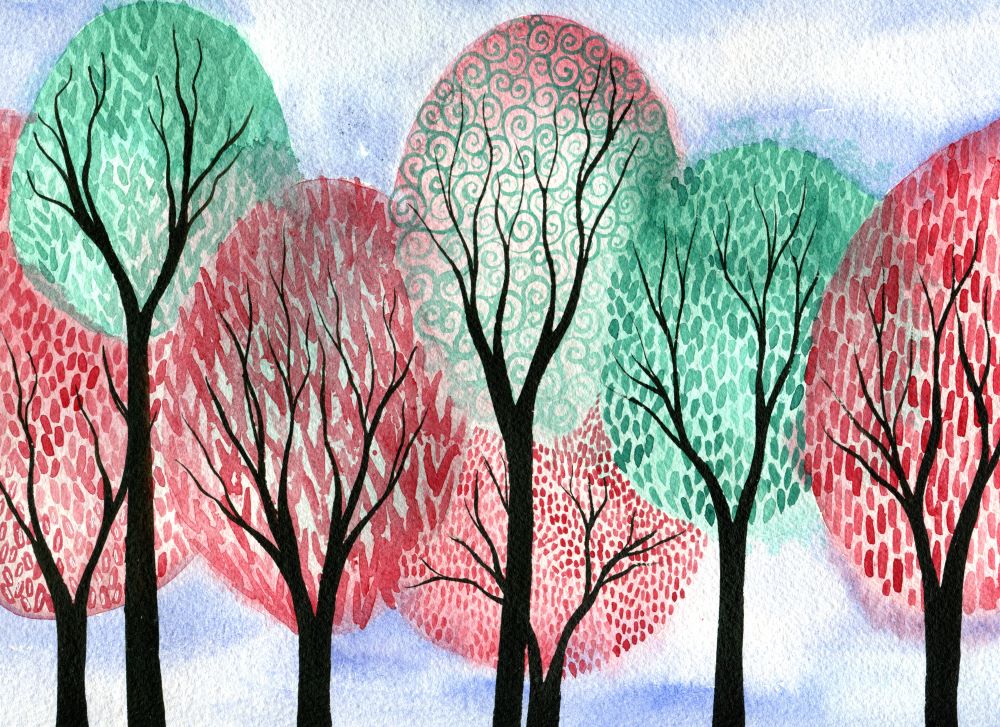 In case you can't already tell, I love painting trees! I especially love painting trees in a whimsical, rather than true-to-life, way. Sometimes this manifests as swirling branches:
I love painting in lots of different ways – it means I never get bored. Which style is your favourite?
You can purchase my original painting Autumn Tempus from my Etsy store. Prints and products like the ones featured below are available from Redbubble.