I think you'd be hard pressed these days to find someone whose life hasn't been touched by cancer.  I myself have lost family members to cancer, which is one of the reasons why I'm honoured to be participating in a 'Crop for Cancer' scrapbooking day next Sunday.
I'm able to combine my love of art with my love of scrapbooking to help raise money for the Cancer Council, in the name of a dearly departed 'Scrappin' Sister' who lost her battle with cancer more than a year ago.  Last year's charity scrapbooking day raised $1093, and we'd like to top that this year.
To that end, I'm delighted to donate a painting which will be raffled off on the day.  I've titled it Field of Hope, and included the daffodils which are the symbol of the Cancer Council.  It's my representation of hope for a cure.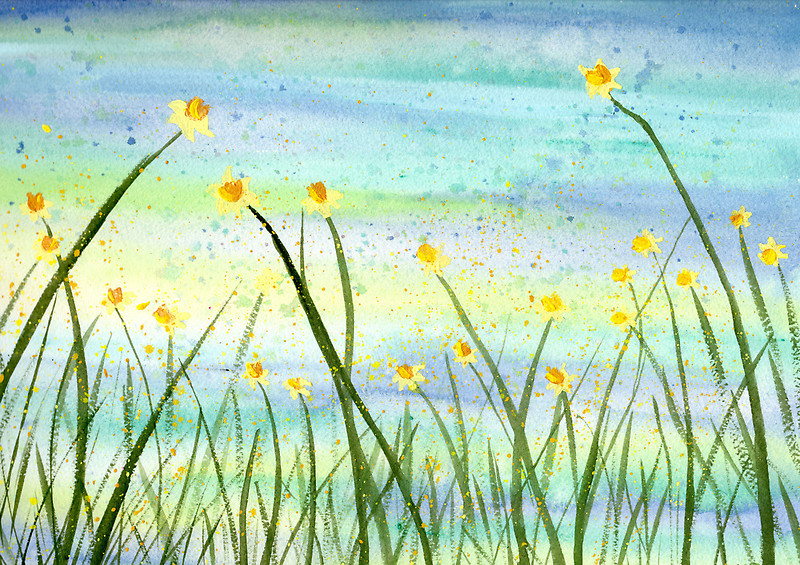 If you would like to make a donation to the Cancer Council, you can do so via their website.