I'm lucky enough to be on holidays – so what have I been doing with my time?
I finished off a commissioned painting, and delivered it to my happy customer: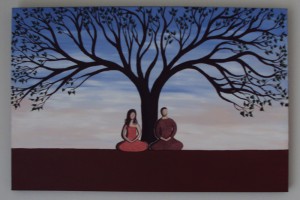 Now that one's done, I've started working on another commission, this one for a friend:
This is just one panel of a triptych.  I'm looking forward to seeing the finished painting on her wall!  Also a big thank you to my wonderful husband for the new easel it's sitting on, which I got for Christmas.
Finally, I've also been working on some new pendants – these ones are squares and rectangles: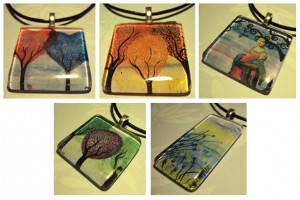 I'm offering a discount to my facebook fans this week – buy a keepsake box and a pendant in your choice of design for $50.  Become a fan of KL Bailey Art on facebook for more details!