I know it's not quite Friday yet, but I thought I'd post my Friday Favourites now as I don't know if I'll get a chance tomorrow.
This week's selection is inspired by this painting: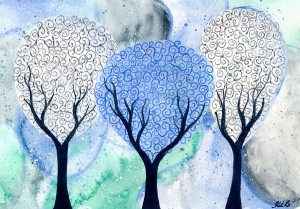 It's actually stinking hot here right now, so I'm a little envious of my northern-hemisphere friends and their white winters 🙂  To get me into a cooler frame of mind, I'm featuring beautiful items in blue, white and silver.
First up this week is this sterling silver necklace with interchangeable amazonite and pearl pendants, by Emily Wiser Jewellery.  I love that you can wear just the white or just the blue pendant, but I think they look great together.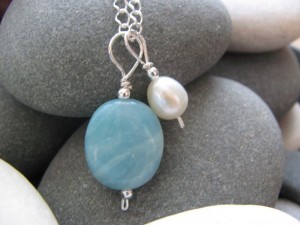 You may have noticed that I am very taken with swirls, and they feature heavily in my artwork.  Bearing that in mind, I'm sure it isn't difficult to guess what caught my eye about this beautiful necklace, titled "Romantic Getaway" by Beach Glass Gone Wild!
The next blue and white beauty on my list is this gorgeous vintage vanity fair robe in periwinkle blue, from Fine Vintage Apparel.  It's just too pretty for words!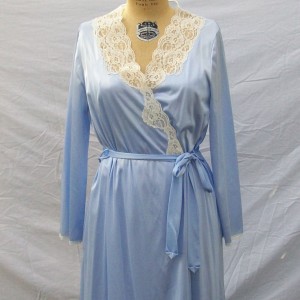 This Silver Snowflake necklace from Inbal Jewelry and Design is just lovely.  It would make a lovely addition to a winter outfit, but I think it is so pretty I'd wear it all year round.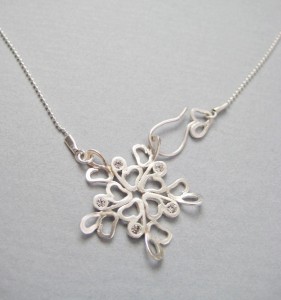 Last, but most definitely not least, is this stunning card featuring artwork titled "Buckwheat Branches" by IsabellaFlora.  The card is blank inside so it could be given for any occasion – it's just beautiful!