I'm excited to be involved in a few special events over the next few months.
Next weekend on Saturday 11th September, I'll have a market stall at Soulful Spring Sounds.  I'll be selling my handmade jewellery and original artwork – although I must admit it will be a challenge staying with my stall instead of wandering around listening to the great music and drinking wine!  I'd love to see you there – I'm sure it will be a great day.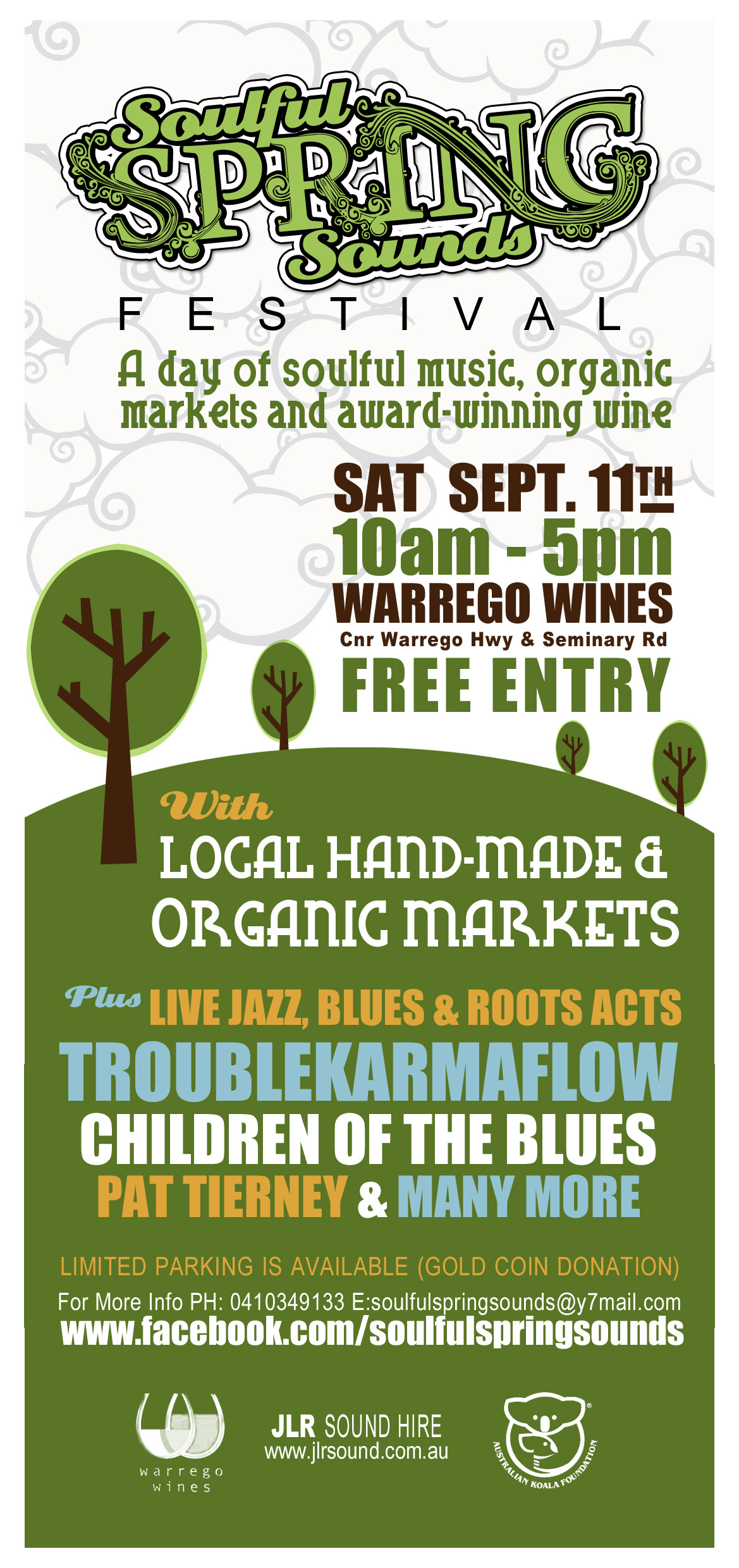 I'm also really excited about participating in the Summer Salon art exhibition at the Richard Randall Gallery, Mt Coot-tha Botanic gardens on the 6th and 7th of November.  It's a wonderful historic gallery with great character and charm, and I'm exhibiting with 4 talented artists whose work I really admire.
I'll be at the gallery in person on Sunday the 7th of November, where I'll be working on my latest painting (whatever that is at the time).  Come on down and say hello, I'd love to meet you!  As the gallery is situated in the beautiful Botanic Gardens it's easy to make a day of it.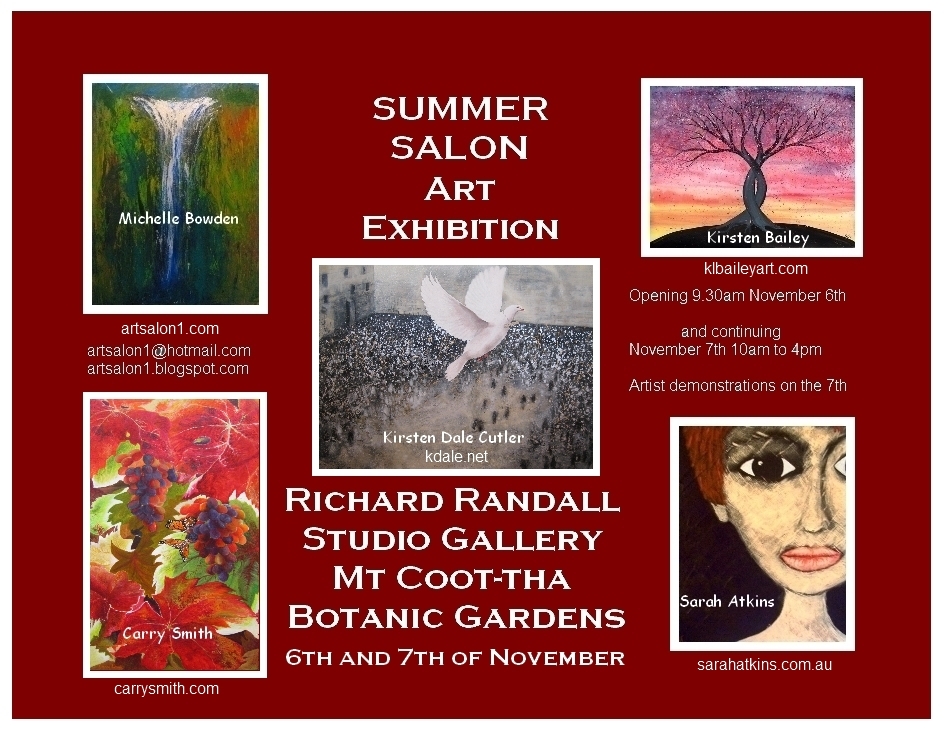 In the meantime, you can see me at The Handmade Expo on Saturday 18th September, Saturday 20th November and Saturday 18th December.  Unfortunately I won't be able to make the October market, so if you can't wait for the November market, send me an email and I can post your goodies to you!