Happy New Year!  I hope 2009 has started well for everyone.
This week's topic over at Inspire Me Thursday is Elephants.  I decided to make some little greeting cards for this theme: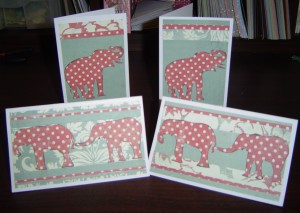 I wanted to do something a little different, so my elephants are red with white polka dots.
These cards are for sale on ebay.  Hope you'll check it out!  If you're interested in looking at any of my other greeting cards, please head on over to my gallery.