Christmas is sneaking up on us once again!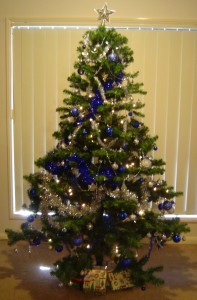 We put our Christmas tree up this weekend, and I've started thinking about Christmas cards.
Last year I painted a Christmas picture and used the image to make my cards: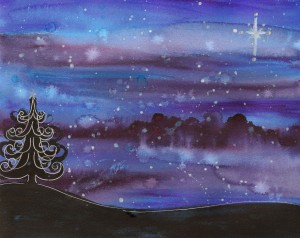 I've finally gotten around to painting something for this year's cards.  Its a bit different to last years, but I hope people will like it all the same.  I'm going to get the prints made up sometime tomorrow and I'll post a picture of the cards when I've made them.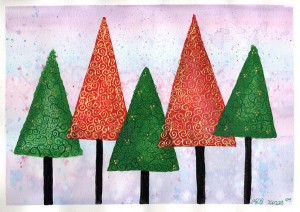 Don't forget to enter my giveaway if you haven't already done so!