It's Friday again (Hurrah!!), so that means another edition of my Friday Favourites.
This week's selection is inspired by my most recent painting, 'Colours of Nature'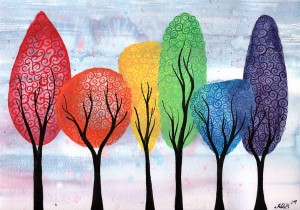 I've picked out something in each of the rainbow colours of this picture.
My favourite RED item is this beautiful red pearl necklace from Fine Heart.  It would be perfect to go with that red Christmas Day dress, don't you think?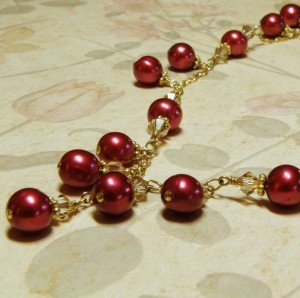 My favourite ORANGE item is this signed art card print titled "Alone at the End of the Day" by Fine Art Prints by Amy Giacomelli and Natalia Skye.  I love the colours and think the birds are just so cute!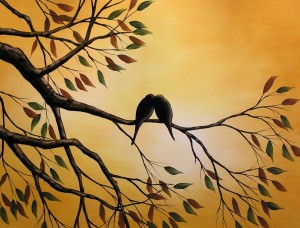 Now, I have to admit, YELLOW is not my favourite colour.  In fact I didn't have any yellow items in my favourites list!  I went on a yellow things search and was immediately taken by these beautiful 'love knot' earrings by Wing by Sea.  The citrine stone is lovely.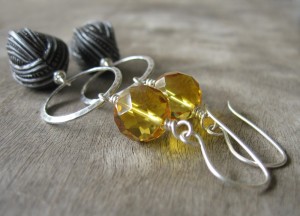 My favourite GREEN item is this wonderful original watercolour entitled "Listening In" by Ali Herrmann.  I love the beautiful soft green she has used.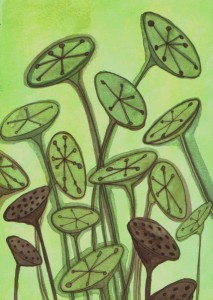 I just love BLUE, and have a lot of blue things in my favourites list (as you can see from my last edition of Friday Favourites!).  My favourite blue thing this week is this stunning pair of earrings in blue and silver by Chaton Designs.  They are such a pretty shade of blue and are on sale at the moment too!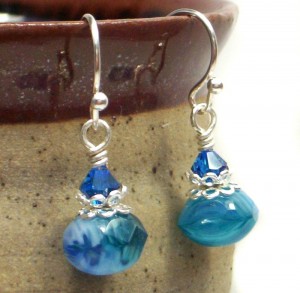 Last, but definitely not least, is PURPLE.  I am just loving everything purple at the moment, but especially this pair of earrings entitled "Magenta Tears" by LunarBelle.  They are such a gorgeous colour and I think they're very elegant.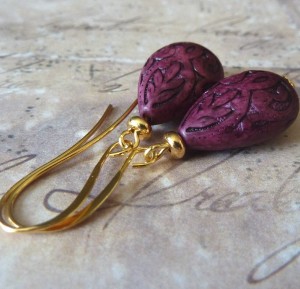 I hope you've enjoyed my rainbow edition of Friday Favourites!  As always, please check out the other items these wonderful sellers have on offer.
Don't forget, I am hosting a giveaway of a $25 gift voucher, to be drawn on the 12th of December.  Grab your entry now – you never know your luck! 😀