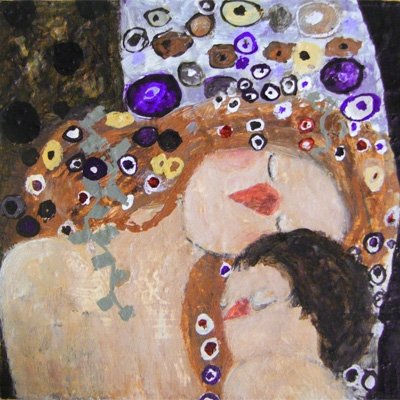 Mother's Day is nearly here again – doesn't it always sneak up on you?  This week I've been lucky enough to be featured in two blog posts about Mother's Day gift ideas.
Firstly, one of my favourite artists, Tracey Potter, has blogged about her Top 10 Gifts under $50 for Mother's Day, featuring my "Pink Lemonade" pendant along with many other beautiful items including her gorgeous original painting "Mother and Child" (featured above).
Kylie from Tiges and Weince has been kind enough to feature my "Little Twilight Field" ACEO in her collection of pretty raspberry-coloured Mother's Day items featuring Aussie designers.
What's your favourite handmade item for Mother's Day?