One of the many things I love about creating art is the opportunity it provides me to support more charities. You may remember earlier this year I donated a painting to the Young Variety's 'Heart Art Show'.
This year I've also been given the opportunity to participate in the Cerebral Palsy League's 'Art for Art's Sake' exhibition.  The Cerebral Palsy League is the largest non-government disability services provider for people with a physical disability in Queensland.  Having taught a student with Cerebral Palsy I've seen first hand the necessity of an organisation like this, and so I'm very happy to be able to support them.
This year's exhibition theme is 'The Joy of Living', and I am donating the following painting, titled Sunset Joy: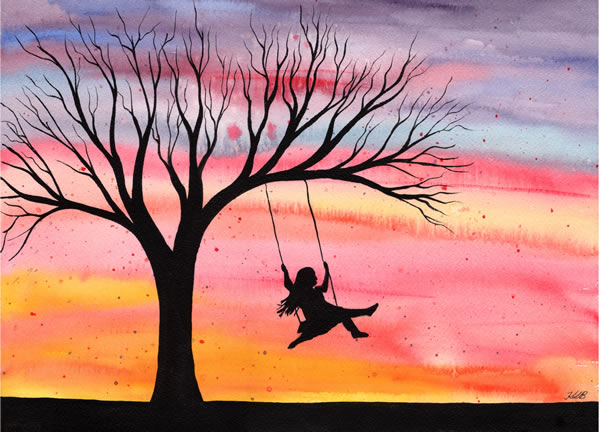 The painting will be auctioned at the Gala Opening and Cocktail Reception on Wednesday 12 May 2010 from 6:30pm, at Waterfront Place, Eagle St, Brisbane.  For more details, please see the Art for Art's Sake website.