I recently ordered from Etsy a set of vintage book pages: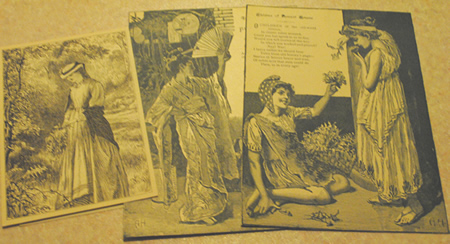 According to the seller they are from 1889 and 1899, so I was very excited to receive them in beautiful condition!
I finished my first artwork featuring one of these vintage pictures today.  The title "And Spring Arose" was inspired by the following poem:
And Spring arose on the garden fair,
Like the Spirit of Love felt everywhere;
And each flower and herb on Earth's dark breast
rose from the dreams of its wintry rest.
~Percy Bysshe Shelley, "The Sensitive Plant"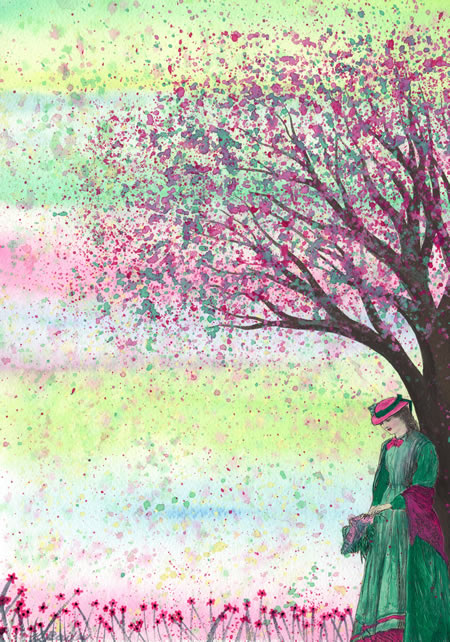 I really enjoyed working on this piece, and I look forward to seeing what I can come up with for the other pictures.