Wow.  I can't believe how quickly time has flown by this year.  I guess I didn't exactly keep that New Year's resolution, huh?  There has been a lot of personal stuff going on with me this year, so I haven't had the chance to paint as often as I would have liked to.  But, as they say, it's better late than never!
Today was a holiday for Brisbane due to the Ekka, and I finally got a chance to paint!  I've got a few things in progress, but here's one I completed: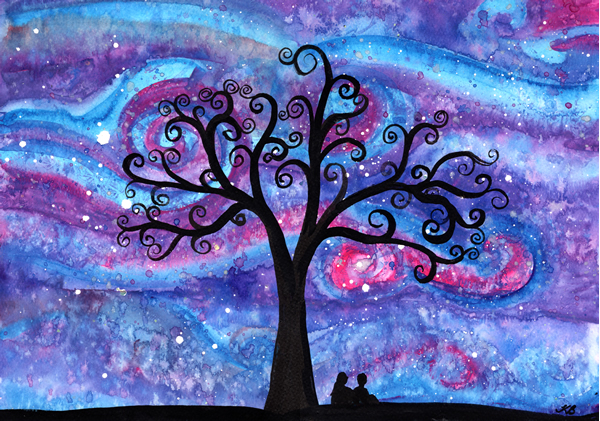 I've really missed watercolours!
I've also been busily uploading wearable art pendants to my etsy page today – I've uploaded quite a few but I still have a lot more to go!
Thanks to those who've stuck with me even though I've been quiet – I'll try to make sure I'm not away so long again!
I'll be at The Handmade Expo this Saturday – hope to see you there!