This week's topic over at Inspire Me Thursday is Handmade Gifts.  Perfect for this time of year!
My contribution is these wearable art pendants I have just listed on Etsy.  I think they would make wonderful Christmas gifts: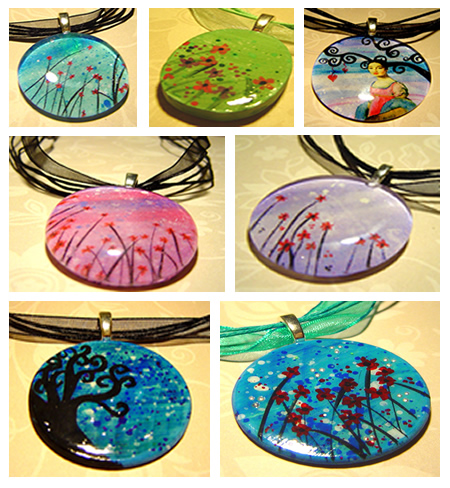 And if you're looking for a beautiful jewellery box to give the pendant in, one of my keepsake boxes would be perfect!  This picture really doesn't do them justice – they look much nicer in real life.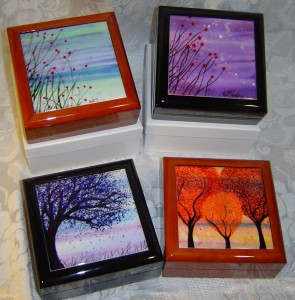 I have ordered a new shipment of boxes which I'm told will arrive before Christmas.  Some styles of the boxes actually sold out last time before I even picked the order up from the post office.  So if you're interested in a particular style, please let me know asap and I'll put one aside for you!
These are the designs coming in the next order – if there's another painting you'd like to see on a keepsake box, let me know and I'll put it in the next order: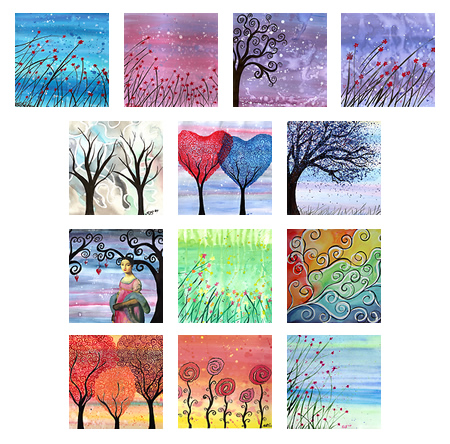 One last thing – I'll be drawing the winner of the giveaway later today – so if you're interested in entering, please do so soon!