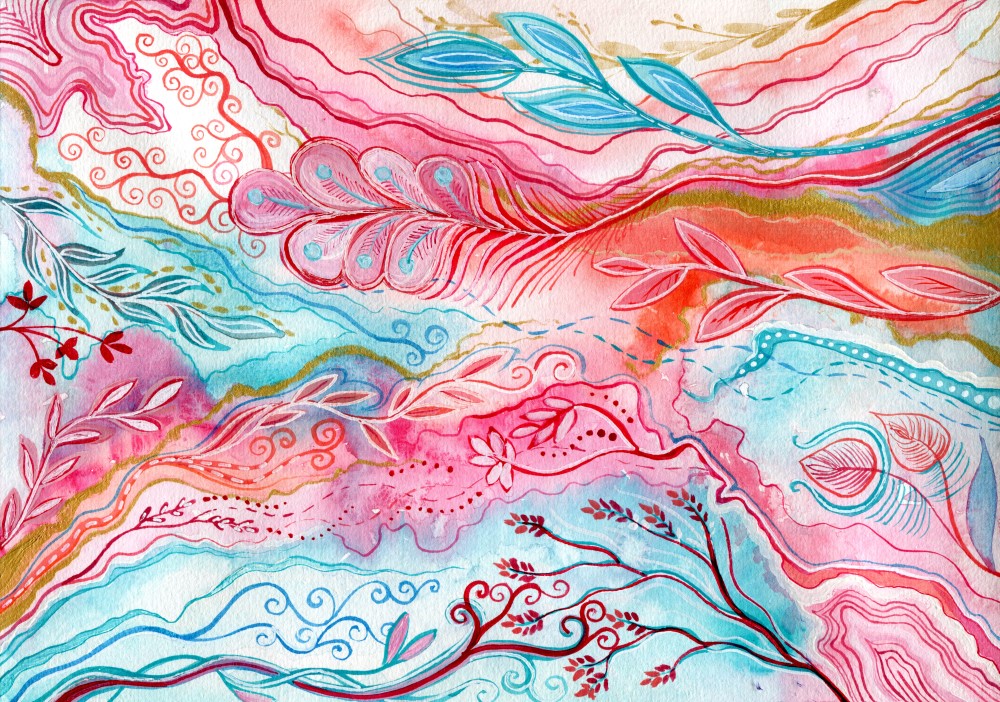 This painting is part of my intuitive art series. What is intuitive art? I'm sure it means different things to different people, but for me, it's about letting go as I paint – using painting as a form of meditation. Seeing where the brush takes me without having a plan in mind at the beginning. It's really relaxing and I think this is one of my favourite types of painting to create.
This one is hard to capture digitally – the gold paint has a lovely shimmer to it.
The original painting is A4 size, and is available for purchase in my Etsy store. Prints and products like the ones featured below are available via Redbubble.