I've been enjoying doing some paintings with lots of little details lately.  The first is one I started a LONG time ago, but only finished recently, entitled 'Growth'.  This painting includes lots of little details, including some embroidered elements, which is a first for me.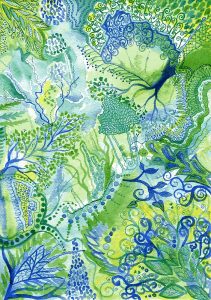 The next two paintings were both inspired by ocean waves.  One was done primarily with watercolours, with some ink drawing done afterwards.  The other was inspired by zentangles, and I did the patterened sections with a sharpie first before adding the colour with watercolours later.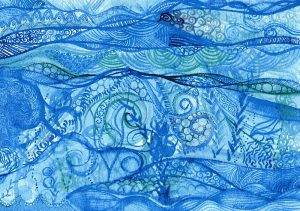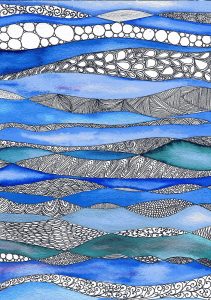 I'm not sure which one I like best yet, but I'm leaning towards the last one – what are your thoughts?