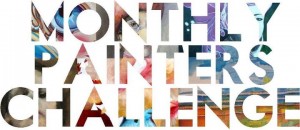 This is my first time participating in the Monthly Painters Challenge, hosted on Facebook.  And it definitely was a challenge for me!
Each month, a different subject is chosen.  This month's subject was breakfast, and the challenge for me was not the painting itself, but coming up with an idea for the topic.  I'm posting this a day late, and it wasn't due to the time it took to paint, but the time it took for me to think of something!
In the end, this is what I came up with – an image of baby birds being fed a worm by the mummy bird.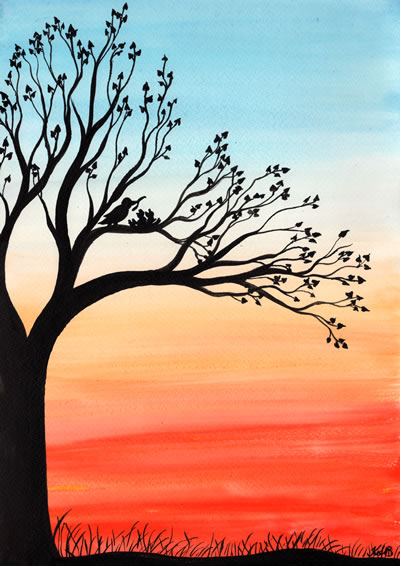 The idea came about from the saying "the early bird gets the worm" – lucky mumma bird was early!
I created this painting using watercolours on watercolour paper.  Lots of people ask if the black in my paintings is ink, but it is actually black watercolour paint as well.
I'm happy to invite constructive criticism for this piece.  In particular, I was wondering about the addition of leaves – I nearly left the branches bare.  I'm also concerned that this looks more like sunset than sunrise, which I had intended.  Please let me know what you think!