I recently had a request for a painting featuring owls – I'd never painted an owl before until a bit over a week ago when I painted Satellite and Sage.  Now I could be a little addicted!
Here's my latest creation – I've titled it "Midnight Meeting":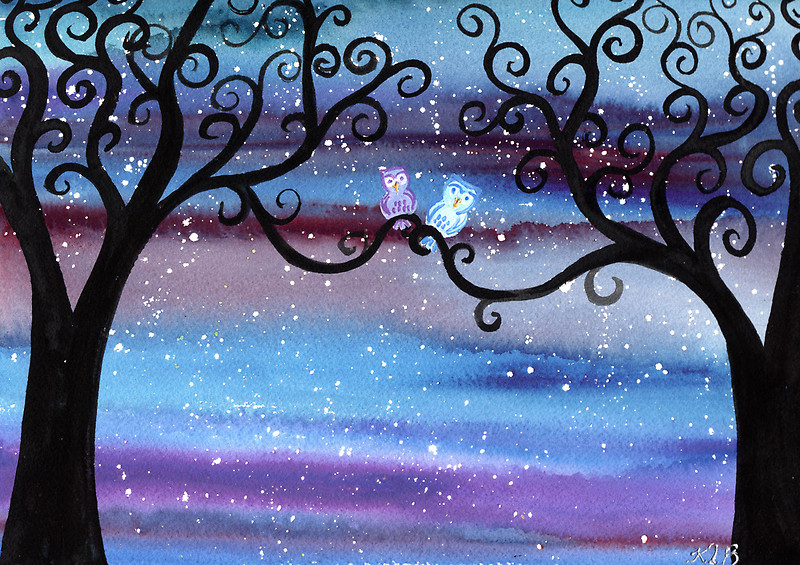 I'm looking forward to this Saturday's Handmade Expo, where I will have my original art, keepsake boxes, jewellery and cards for sale, including some owl-inspired pieces.  Brand new to the market will be my wearable art rings, featuring prints of some of my most popular paintings.
I've still got a week to make new pendants and rings – are there any designs you'd just love to see on one of my jewellery pieces?  Let me know and I'll make sure I have them there.
Hope to see you there – stop by and say hello!