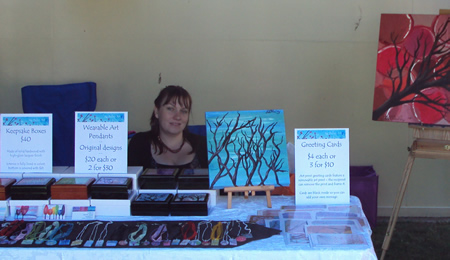 Yesterday I spent my morning at The Handmade Expo, at the Ipswich Turf Club.
After a bit of a shaky start (I am prone to stressing out at the best of times, and a mix-up over where to set up had me freaking out just a bit) – I had a great day!
It was definitely a better venue to sell than the Suitcase Rummage was – people were expecting higher quality items.  I sold quite a lot of pendants, some cards and a couple of keepsake boxes.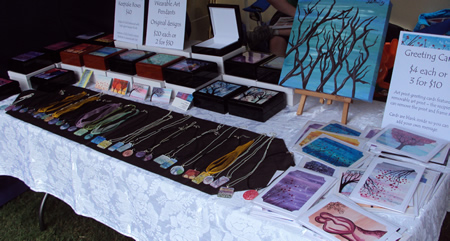 The best thing about the Handmade Expo was all the lovely people I met.  I really enjoyed being able to meet the people buying my work and hearing their comments.  It also gave me a good idea of which styles were popular.  One lovely lady who purchased two of my paintings at The Coffee Club Springfield popped in to meet me, which was wonderful.  A huge thank you to all those who stopped by and said hello 🙂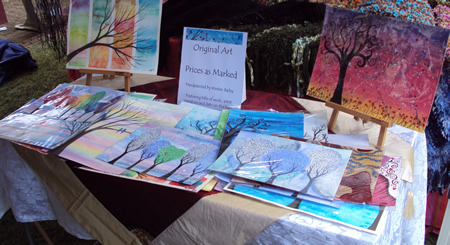 The Handmade Expo is held every month at the Ipswich Turf Club.  While I won't be able to make the May market (I will be participating in Padua College's Artscape Exhibition), I will be at the June Market on Saturday 26th June.  I'm hoping to make it a regular event!