Welcome to my second edition of "Friday Favourites" – this week I'm lising four of the items on my Etsy favourites list.
My first choice this week is this stunning Lace Noir Vintage Olga nightgown, from TiaLey Vintage.  I've been eyeing off this one for a while 🙂  Almost looks like an evening dress, not a nightgown!
The next item on the list today is also a nightgown (I have a lot of these in my favourites list – wish I could afford to buy them all!).  This nightgown from Haute Country Vintage is in the most gorgeous shade of blue – I just love it!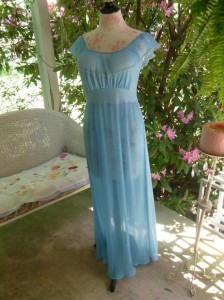 I hope my husband is paying attention to the Christmas present hints here! 😀
Next up is this beautiful turquoise and sterling silver bracelet from Julie's Jewels.  I love the colour of the turqouise, and I think it would go with so many outfits – you could wear it with casual or more dressed-up clothes.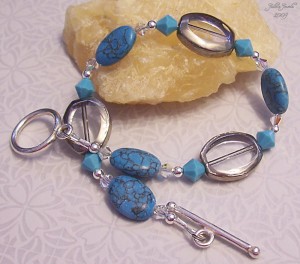 Last, but most definitely not least, are these stunning Versailles earrings by feminesque.  I love the colour and the swirly shape.  The matching necklace is just as beautiful.  These are definitely one of my favourite Etsy jewellery items!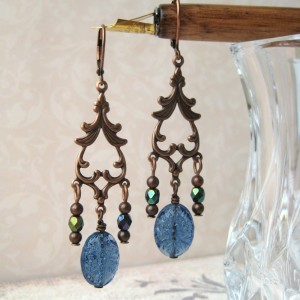 Well, that's my Friday favourites for another week!  Please check out the stores mentioned, as they have other lovely things available too!