This week's addition of Saturday Selections is inspired by the rainforest… which my garden is looking increasingly like.  It's been raining a LOT here recently, and it seems that every weekend we've wanted to get outside and tidy up the garden, it's rained.  This weekend the sun is finally out, and when I wandered out into the garden these are some of the images that greeted me: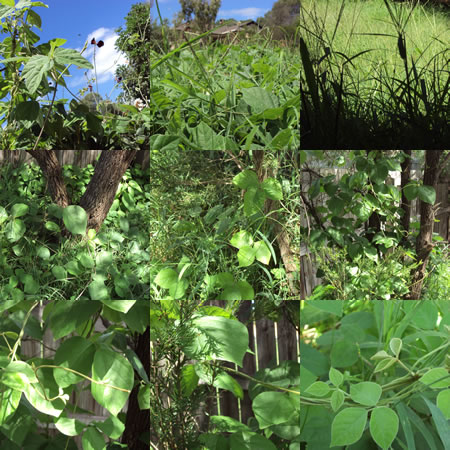 The grass is knee high.  There is a huge vine choking *everything*.  The insects are out and about and LOVING it.  It's not going to last though, because I'm determined to get out there today and tomorrow and tidy it up!
Until then, let's celebrate the beauty of the rainforest with these wonderful Etsy finds:
My first rainforest favourite is this 'Rain Forest Rivers' bracelet by Karmelidesigns.  I love the combination of earthy greens, coppers and blues.  It features a  Pietersite nugget, rhyolite, yellow citrine, deep blue dumortierite, and small black onyx beads, a few antiqued copper spacers, and a stylish toggle clasp.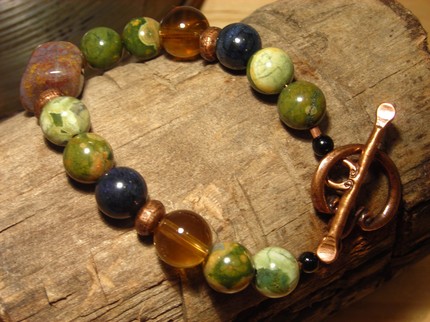 Matching perfectly with this bracelet is this beautiful Tropical Rainforest Necklace by Aquasphere.  It also features the earthy beauty of rhyolite.  This volcanic stone's mossy greens, browns and grays are a perfect match to the rainforest.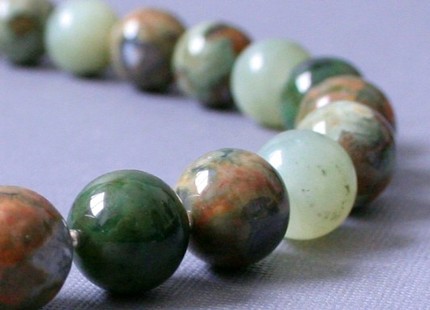 Of course, once you're decked out in rainforesty-goodness for your neck and wrist, you need to have something pretty for your ears as well!  I just love these Rainforest Blossom Bouquet Earrings by Eighthnote.  The flowers are pretty and feminine, and I love the way they hang together.  The shades of green and blue are perfect for the rainforest and look beautiful together.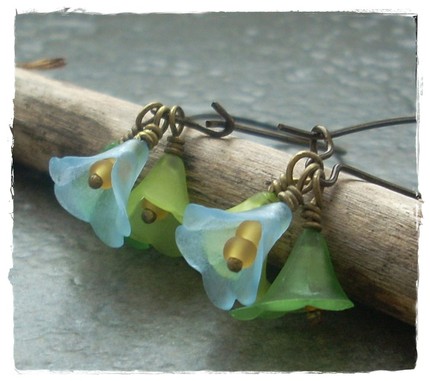 Long before I had ever heard of Etsy, I was posting my artwork on deviantART.  I love the support other artists give with their comments, and am inspired by the work of the wonderful artists who also submit their art to the website.  One of my favourite artists from deviantART is Angela Vandendogard.  I've admired her work for years and was delighted when I came across her store on Etsy, Jellybeans.  This print titled Rainforest is a great example of her beautiful, whimsical style: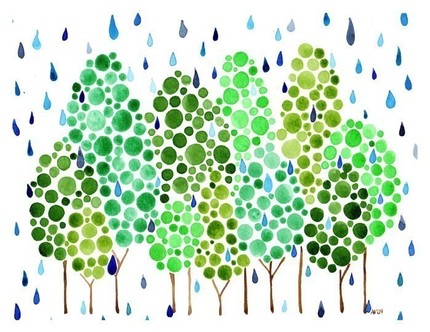 I hope you all enjoyed this little trek through the rainforest – hopefully by the next time I post, my garden will be looking less like a jungle and more like a garden again!
UPDATE: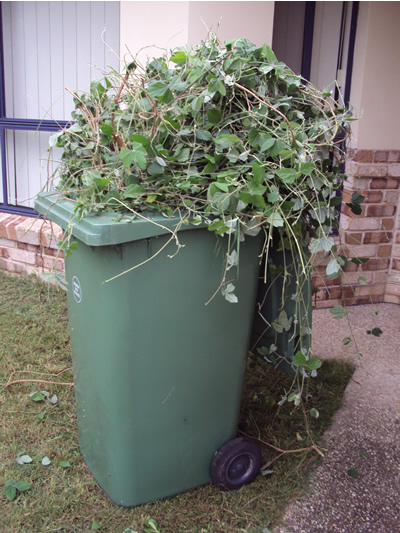 I think the rest of the garden will have to wait until after bin day.