This piece was a bit of experiment. I've played before with intuitive art, and I really enjoy it – it is so relaxing. I love just putting the paint on the paper and seeing where it takes me. The biggest problem I have with this art style is knowing when to stop! I tend to get carried away adding more and more details.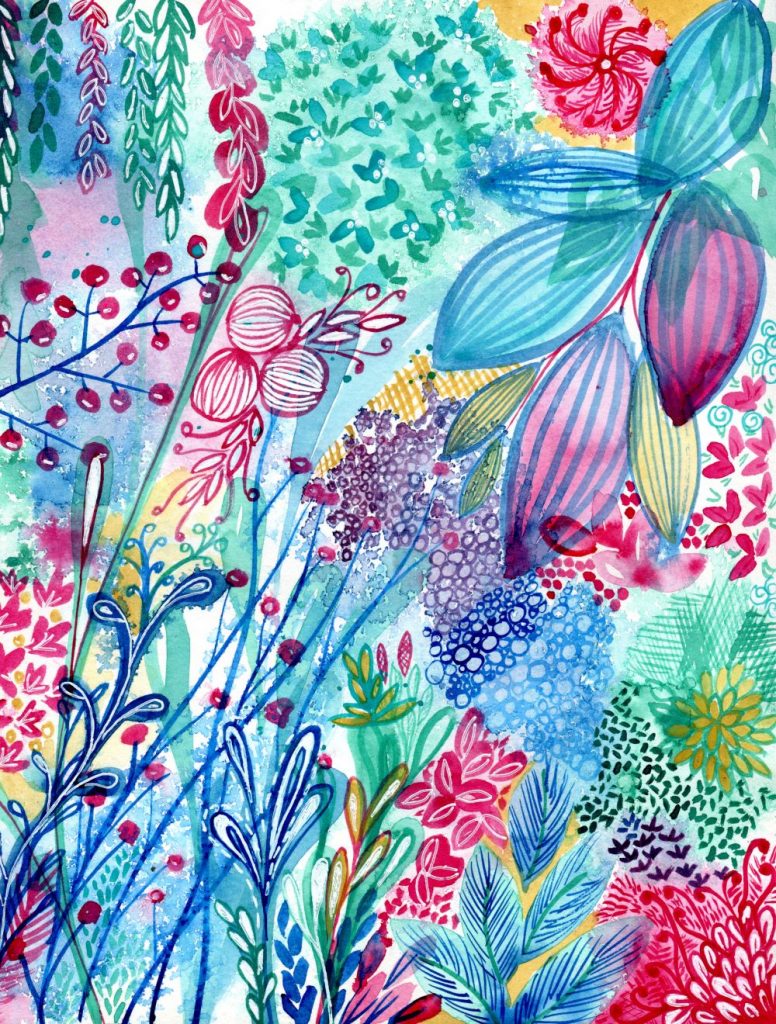 To be honest I wasn't sure what I thought of this piece when I first finished it, but it is growing on me (ha!).
I uploaded this to My Redbubble store and I love the way it looks on some of the products they offer, especially the home décor items. I'm tempted to get myself an apron!
You can purchase the original painting from my Etsy store, and get prints and other products like the ones below from Redbubble.
UPDATE: Original painting is now SOLD! You can still purchase prints, or contact me if you'd like to commission me to make a custom painting for you!