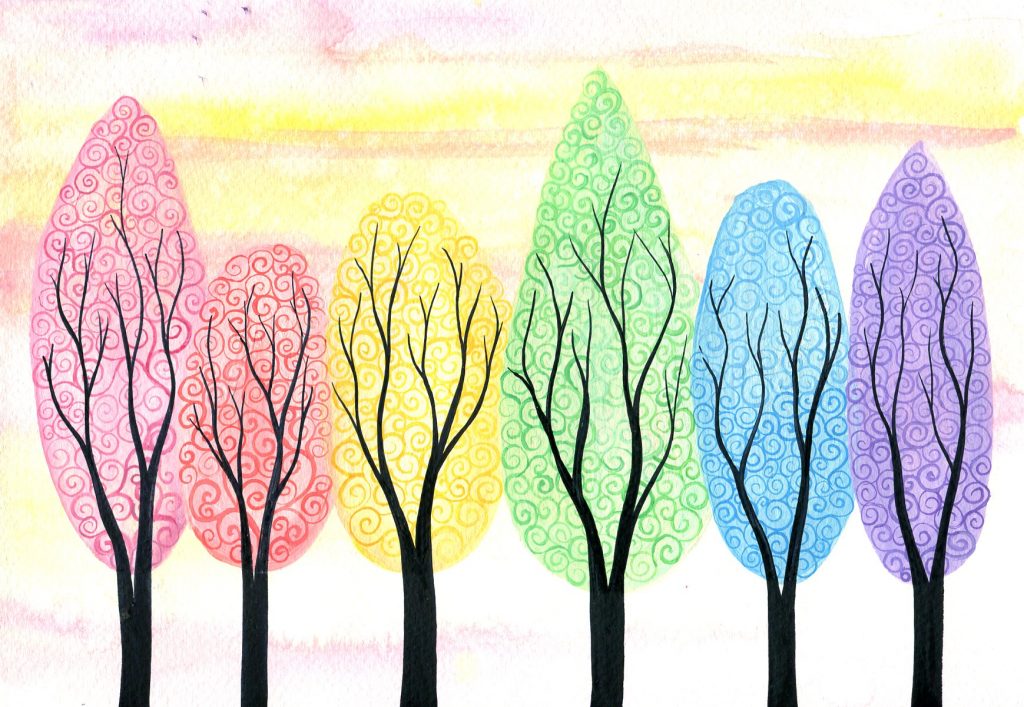 I love painting. Scanning my paintings and then uploading them to Etsy, Redbubble and my website, is not quite as fun. I have a bit of a backlog of paintings I need to scan and upload. I painted this one last year and I'm just getting around to posting it here. I love pastel colours although I don't use them all that often. I like how this one turned out!
What are your thoughts. Do you prefer bright rainbows or pastel rainbows?
This painting is A4 size so it's easy to frame without having to get a custom frame made. The original is available for purchase in my Etsy store. Prints and products like the ones featured below are available at Redbubble.