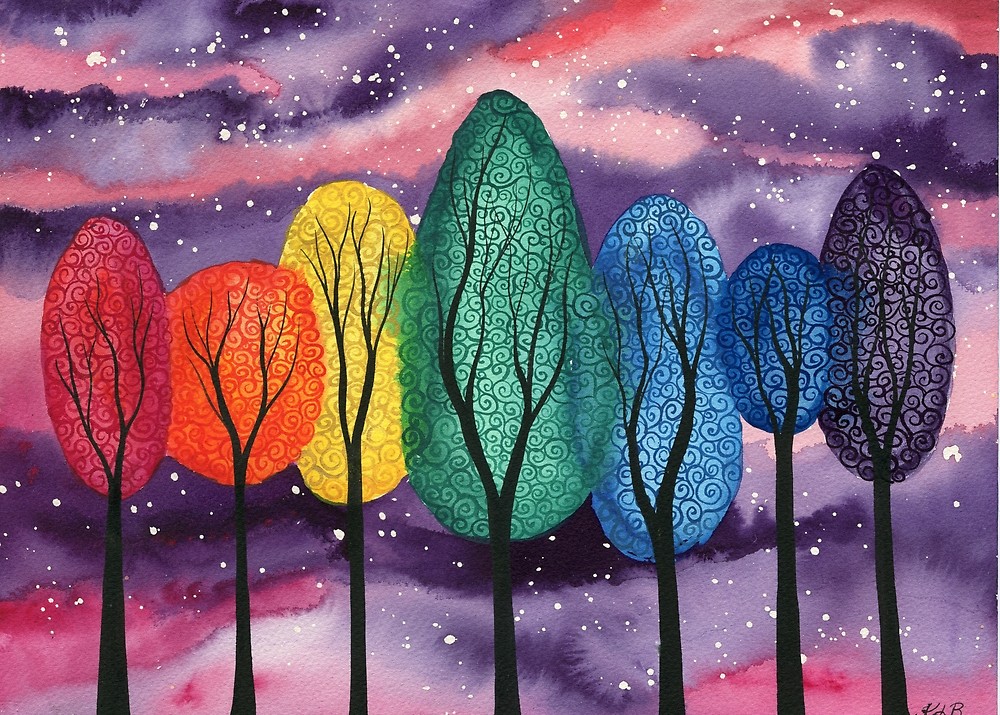 I love my swirly rainbow trees! In this version, I used a purple and magenta starry night sky as a background for the vibrant rainbow coloured trees.
You can purchase this original painting from my Etsy store, or purchase prints and products such as apparel, stationery and home decor from my Redbubble store.
UPDATE: The original painting is now SOLD! You can still purchase prints, or contact me if you'd like me to paint something similar for you.