Yes, I have even more trees!
This painting was inspired by one of my favourite quotes:
"In the depth of winter I finally learned that there was in me an invincible summer."
~Albert Camus~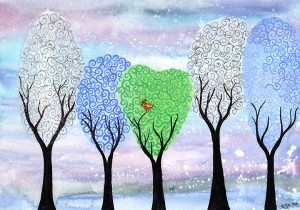 In other news, I have posted my first fan special on my KL Bailey Art Facebook Fan Page.  If you're not already a Fan, become one today – I will be posting weekly specials on paintings!!